CLASSES & WORKSHOPS / TERM 3
The Pencil Room provides a welcoming and personalised learning environment with individual attention and engagement from your tutor. Classes are only 4-8 students.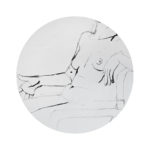 Monday 7th & 14th August (2 weeks), 6.15pm-8.30pm, Adults,  $95.00
Tutor: Emily Armstrong (MA&D)
An intensive workshop over two evenings for those who would like to have a go at life drawing and associated drawing techniques. Draw from a live model (nude) and learn the basics of gestural drawing, contour drawing and more. Cost includes all materials and model fee. Most suitable for people with some basic drawing experience though beginners welcome.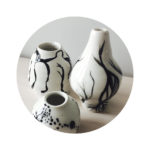 Monday 21st & 28th August (2 weeks)
6.15pm-8.30pm, Adults, $95.00
Tutor: Laura Pearce (BEd BDe)

A relaxed workshop over two nights learning pinch pot technique and underglazing. Suitable for beginners to come along and have a play creating your own unique vase in a relaxed environment. Cost includes all materials and firing fee. Limited to four places.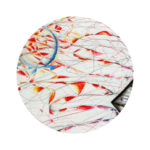 Monday 4th  - 25th September (4 weeks), 6.30pm-8.30pm, Adults, $145.00
Tutor: Emily Armstrong (MA&D)
Explore a range of different drawing styles from expressive drawing to illustration, through a series of projects over four weeks. Expand your drawing and painting skills and explore new ideas using a variety of mixed media including ink, pastel, pencil and watercolour. All materials provided.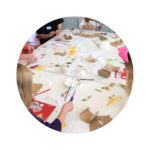 Monday 31 July - 25 September (9 weeks) 4.15pm-5.45pm, 8-12 years  $225.00
Tutor: Laura Pearce (BEd BDe)
 This introductory art class provides your child with the foundation to explore their innate creativity, while encouraging originality and celebration of their own unique style. Laura will introduce a number of different art mediums including paint, collage, ink and clay as a way of developing creative thinking in class that will carry over to other areas of your child's life.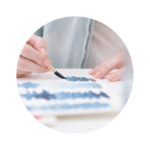 Weekend 9 & 10 September (2 days) 9am - 12.00pm, 1.00pm - 3.00pm, Adults, $180.00
Tutor: Emily Armstrong (MA&D)

Learn expressive watercolour techniques in a relaxed and social environment. Suitable for beginners. Day One covers materials, surface preparation, experimental techniques. Day Two is spent developing and finishing a watercolour project. All materials provided. Morning tea provided, BYO lunch or take a break at a cafe in town.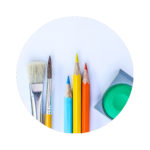 Wednesday's 3.45 - 5.15pm, 11 - 17, $100 per 4 week block, Limit 4 students
Tutor: Emily Armstrong
A weekly class for 11-17 year olds with a passion for art.  Students are taught on an individual basis depending on their interests and skill level. Suitable for students wanting to improve their skill level or to have tutoring which supports their school art work.
Please contact Emily via the contact page if your child is interested in tuition.